Home to the QAC!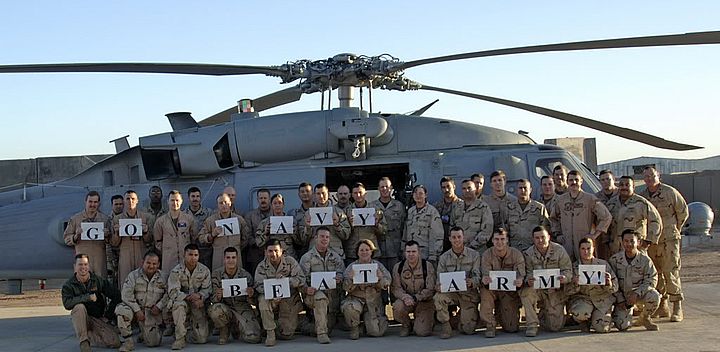 The Quantico Area Chapter of the U.S. Naval Academy Alumni Association perpetuates friendships and associations formed by chapter members through their common experiences and interests in the Naval Academy and the Naval Services. It promotes fraternity among Naval Academy alumni and fosters interests of our country, the Naval Services, and the Naval Academy. Activities are focused on bonding members of all classes and all generations in a common tradition of service, citizenship, fellowship, and mutual support.
Message from the President
QAC February 2019 Message
SHIPMATES,
I hope you all are enjoying a prosperous New Year!  So we started the year with our own Robin Dreeke presenting a great talk about his book Code of Trust, leadership and his experiences in the FBI. Then February started with our own Navy Senior Enlisted Advisor Dave Mattingly bringing us the news and actions of the Travis Manion Foundation. If you don't recognize yet that we have many very accomplished members who continue to serve and achieve, then you need to join us more often.
With that said, Nancy Springer has pulled together a survey of events and activities for your consideration based on a recent meeting of a few of us and some of your input.  Please, take time to consider how we can serve our members, reach out to area Alumni, and serve our community in order to live our mission and values. The Run to Honor invites are out and we are advertising.  You can advertise with your family and friends to support this effort to raise money for deserving young leaders to attend the Naval Academy Summer Seminar and Summer STEM program.
I look forward to seeing you on March 1st when BGen Christian Wortman, USMC, CG of the Marine Corps Warfighting Laboratory will address us at breakfast.
Semper Fidelis,
Tom Connally '83
President, QAC
Please consider paying your Chapter dues for June 18 – May 19 now! Just hit the button below!
COMMITTEES FOR 2018-2019
Activities: TBD (C) / Members TBD
Membership: TBD (C) / Members TBD
Communications: Melanie Salinas (C) / Jorge Esparza / Ron Diefenbach / Steve Ritacco / Andy Wehrle
Blue & Gold Liaison: Jim Ripley (C)
Speaker Series: TBD (C) / Members TBD
By-laws: Melanie Salinas (C) / Members TBD
GOALS FOR 2018-2019

TBD