Home to the QAC!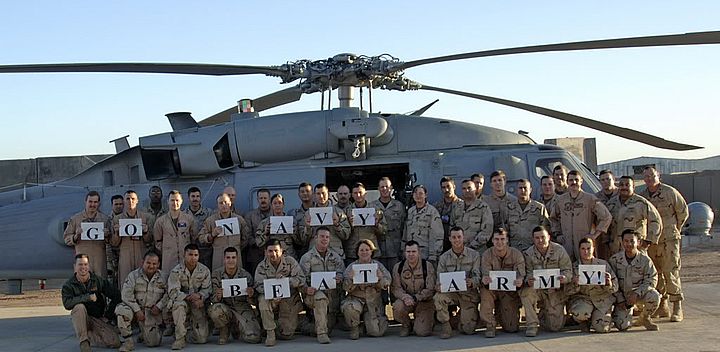 The Quantico Area Chapter of the U.S. Naval Academy Alumni Association perpetuates friendships and associations formed by chapter members through their common experiences and interests in the Naval Academy and the Naval Services. It promotes fraternity among Naval Academy alumni and fosters interests of our country, the Naval Services, and the Naval Academy. Activities are focused on bonding members of all classes and all generations in a common tradition of service, citizenship, fellowship, and mutual support.
Message from the President
QAC November Message
HAPPY 243d BIRTHDAY TO OUR MARINES!
SHIPMATES,
As we celebrate the 243d Birthday of our US Marines, we celebrate our many victories from Belleau Wood, to Hue City, Desert Storm, Fallujah and more. We also mourn our brothers and sisters lost, who gave the last full measure of devotion for each other, our Corps, and our Republic. We also thank God for this great Nation, founded on the ideals of life, liberty, the pursuit of happiness and the fundamental belief that all men are created equal. Today I am thankful, as well, that men and women such as you have continued to uphold the traditions of our Corps.  GOD BLESS THE UNITED STATES AND SUCCESS TO THE MARINES!
These last few months I have been talking about goals and we are making some progress. So, let me propose some ACTION. How about we use our Run to Honor as the culminating event in a campaign to raise funds to support one of the 63 Centers of Excellence the Naval Academy Foundation supports? This year we make it summer programs for STEM and Summer Seminar. We can recruit runners from all of the Marine Corps Schools, TBS, EWS, and C&S. We can set a goal of say $5000, that would support 10 candidates attending this summer. At $25 a shirt that would mean 200 runners. Pretty big goal! We can use any of our funds to cover this cost, so I think we can do this thing! What do you say? Who wants to help?
As we move into the holiday season there will be a variety of opportunities to participate with shipmates honoring veterans at Quantico, Annapolis, Arlington and other places. I encourage you to choose some now and put them on your schedule. There will be a MAGTF Night for Co E, TBS on 20 November and we have Congressman Wittman on the schedule for our December breakfast.
As a reminder here are our continuing tasks:
Specific Tasks:
Now, find a pub to gather at for all Navy Football games.
By 1 March 2019, Test and employ an automated membership tracking system.
By 15 November 2018, start no host socials at various alumni locales.
By 1 January 2019, develop fundraising ideas for execution.
By 1 June 2019, develop long range and intermediate goals consistent with our Strategic Objectives.
Keep Rowing and HAPPY BIRTHDAY MARINES!
Semper Fidelis,
Tom Connally '83
President, QAC
Please consider paying your Chapter dues for June 18 – May 19 now! Just hit the button below!
COMMITTEES FOR 2018-2019
Activities: TBD (C) / Members TBD
Membership: TBD (C) / Members TBD
Communications: Melanie Salinas (C) / Jorge Esparza / Ron Diefenbach / Steve Ritacco / Andy Wehrle
Blue & Gold Liaison: Jim Ripley (C)
Speaker Series: TBD (C) / Members TBD
By-laws: Melanie Salinas (C) / Members TBD
GOALS FOR 2018-2019

TBD