Networking (Employment)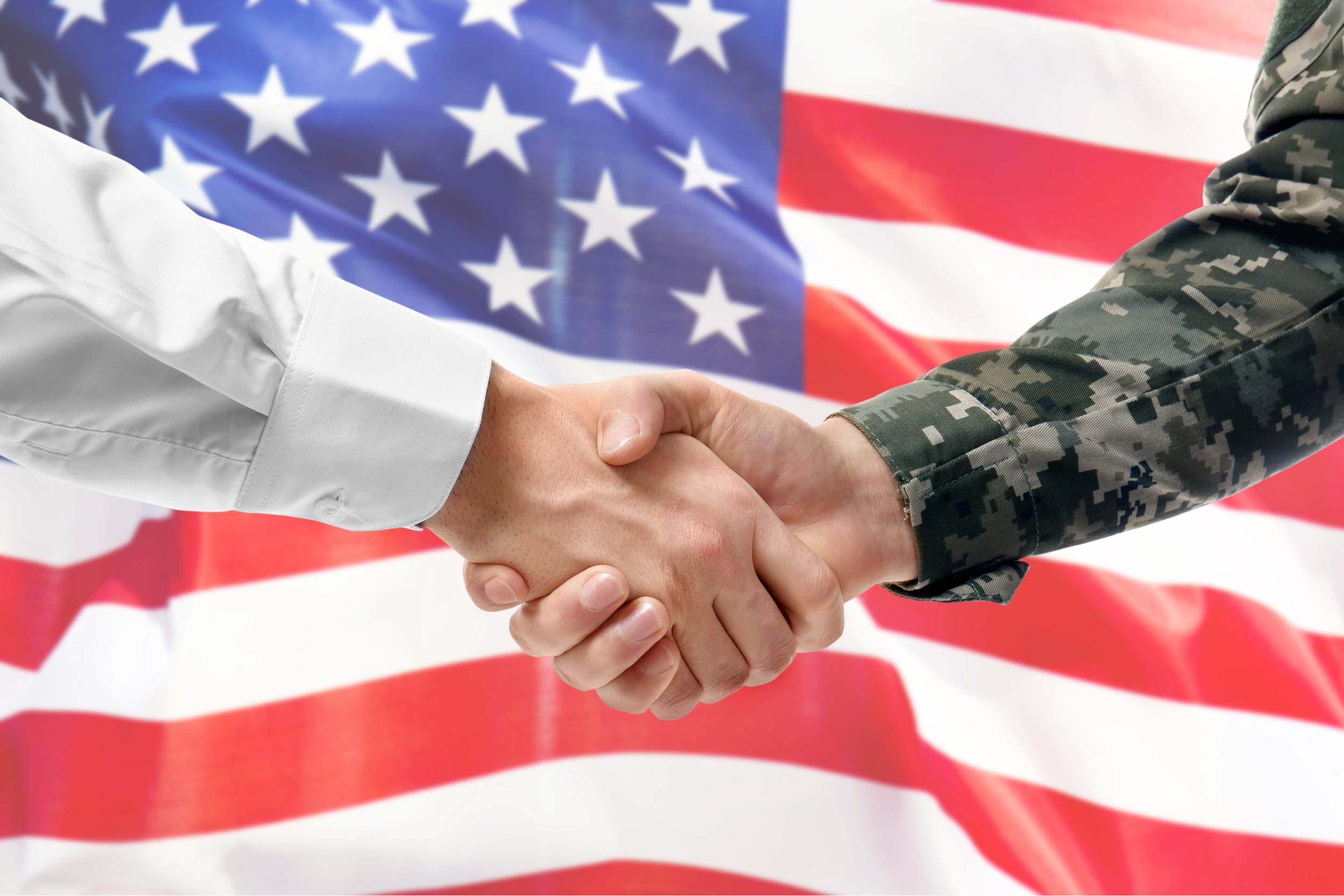 THIS PAGE IS FOR OUR MEMBERS' USE TO ADVERTISE THEIR NEED FOR A PERSONAL JOB OR THEIR COMPANY'S NEED TO FILL A POSITION.
PLEASE REVIEW THE RULES BELOW.
Rules for Use of the Networking Opportunities Page
This site is for the posting of employment opportunities needed on a personal level (NEED A JOB) or posting of employment opportunities someone has to offer (HAVE A JOB).
The site will not be used to promote a personal or corporate business of any type nor the selling of personal items (example: health/beauty care, books, garage sales, etc.) It is strictly, and solely, meant as an opportunity for USNA Alumni to network for employment opportunities. There is no cost to use this service.
Requests to post will be sent to the Chapter website qacusnaaapresident@gmail.com for review.
Requests must contain the following information:

a)

A brief description of the position desired/required;

b)

a contact name and/or e-mail: c) a time frame when a person is available or when a position of employment is available; d) maximum word count of

250.

Requests not in the proper format, or over the size limit, will not be posted and will be returned to the requester for re-write.
No Classified information.
This is not a private site so information posted can be viewed by anyone.

Posts containing any mention of political ideas/positions, racial/sexual/ethnic biases, or anything deemed offensive or inappropriate by the QAC Council will be rejected outright. The Council retains the sole right to determine what will/will not be posted and offers no guarantees that any request will be posted.
Embedded links to outside Internet Sites (such as company advertisements) are not authorized. Links to personal e-mails (for responses) are authorized.
Items will be posted in the order they are received and approved.
Items will remain posted for 90 days unless the requester desires the item to be taken down sooner.  After 90 days, a new request must be submitted and approved. No notice will be sent reminding or noting the time-out removal of posts.
The Chapter neither sponsors, guarantees, nor endorses the information in any posts.
The Chapter will not/does not act as a middleman on any post.  Job opportunities acted upon are strictly between the person posting the need/opportunity and any respondent.
NEED A JOB – 

EXAMPLE

11/4/19 (date of posting). I am transitioning from active duty and am looking for a Program Management position with a company in the DMV area.  Area of expertise is Logistics.  Availability begins February 2020.  Contact Sonja at Mid2010@gmail.com.

HAVE A JOB –

 

EXAMPLE

11/19/19 (date of posting). Seeking applicant with 10 years or more experience in Electrical Engineering.  Other Engineering disciplines may be considered. Active SECRET clearance required.  Location: NOVA. Position opens December 2019. Contact Bob at Watson@caci.com.
PLEASE – IF YOU FIND A JOB, OR FILL A JOB, THROUGH THE USE OF THIS SERVICE, PLEASE LET THE QAC PRESIDENT KNOW (qacusnaaapresident@gmail.com) IN ORDER TO TRACK THE EFFICACY OF THE SERVICE TO OUR MEMBERS.
=======================================================================================
NEED A JOB
TBD
HAVE A JOB
11/19/19 – Ventus Executive Solutions is looking for a candidate for the following position. If you have interest, request submission of your resume as this opportunity is developing rapidly!  VES is a small company that works in the innovation and consulting arena and hires particularly talented individuals.  We offer excellent salaries and benefits.  NAVY Surface Ship & Combat System Testing– Candidate(s) should have experience with surface ship testing and evaluation expertise including combat system; missile and weapons employment and live fire testing.  Individuals with new construction surface ship delivery (either officers; Navy civilians or shipyard person) are desired; or individuals with OPTEVFOR experience testing surface ships would be highly desired.  TEMP development skills desired.  Candidate(s) should have good team building skills, executive-level communications ability (spoken and written); Microsoft Word and PowerPoint. Experience with either Program management or NAVSEA experience helpful. Navy surface ship operating experience helpful.  Candidate(s) should have a bachelor's degree (Engineering or technical degree preferred but not required) with minimum 10 years post college work experience.If interested submit resumes to:   peg.ashton@ventus-solutions.com; Mike.poirier@ventus-solutions.com; and HR@ventus-solutions.com . Work is in Navy Yard in Washington DC.  Secret clearance required.  Full time position.  Flexible start, Dec 2019.
12/1/19 – Ventus Executive Solutions is looking for candidates for the following position. If you have interest, request submission of your resume as this opportunity is developing rapidly!  VES is a small company that works in the innovation and consulting arena and hires particularly talented individuals.  We offer excellent salaries and benefits.  If interested submit resumes to: peg.ashton@ventus-olutions.com; Mike.poirier@ventus-solutions.com; and HR@ventus-solutions.com.  Surface Ship Missile Program Management–  looking for a former Navy surface warfare office (SWO); Navy civilian or contractor with experience in operational employment or development of surface to air missiles. Individuals previous NAVSEA; resource sponsor or testing experience desired. Candidate(s) should have good team building skills, executive-level communications ability (spoken and written); Microsoft Word and PowerPoint. Candidate(s) should have a bachelor's degree (Engineering or technical degree preferred but not required) with minimum 10 years post college work experience. TS clearance required.  Work is in Crystal City area of Virginia- flexible start with Dec 2019 desired.
12/1/19 – Ventus Executive Solutions is looking for candidates for the following position. If you have interest, request submission of your resume as this opportunity is developing rapidly!  VES is a small company that works in the innovation and consulting arena and hires particularly talented individuals.  We offer excellent salaries and benefits.  If interested submit resumes to: peg.ashton@ventus-olutions.com; Mike.poirier@ventus-solutions.com; and HR@ventus-solutions.com.Ship Signature Engineer position– Candidate(s) are desired to support signature reduction of ships.  Provide scientific, engineering, and technical support for satellite ISR ship signature engineering studies and analysis including: Providing project technical execution, and programmatic and technical recommendations; program briefs; Supporting engineering studies and analysis in ship signature technologies and ship design. Required skill sets: Planning and execution of ship and satellite Intelligence Surveillance, and Reconnaissance (ISR) signature projects across special access and SCI environments; SME in ship signature and satellite signature technologies; Low Probability of Intercept (LPI)/Low probability of Detect (LPD) communications; Signature measurements, control, and design; Threat analysis and technical capability / architecture assessment; Operational Systems / platform integration. Additional: Navy surface ship operating experience helpful.  Candidate(s) should have a bachelor's degree (Engineering or technical degree preferred but not required) with minimum 10 years post college work experience. TS/SCI required.  Work is in DC area starting in Jan 2020.
12/22/19 – Engineer with Maritime Experience for Program Management support at DARPA: Looking for an individual who can assist a dynamic and fast moving maritime program at DARPA.  Looking for a self-starter that is interested in significant autonomy and ability to make a difference.   Individual should have program management experience around maritime programs leading a core team with a wide array of professional expertise.  Technical expertise in unmanned vehicles, sensors or comms a plus. Education: BS in engineering or technical degree required. Clearance: TS/SCI required. Work is principally in DARPA building in Balston VA but will include local travel around DC and outside travel, projected start date is late Jan to early Feb 2020 depending on availability. If interested send a resume to peg.ashton@ventus-solutions.com ; Mike.poirier@ventus-solutions.com; and HR@ventus-solutions.com
12/22/19 – WBB: JOB TITLE: Senior Technology System Engineer
PROJECT OVERVIEW: The Senior Technology System Engineer will be a WBB Home Site consultant who will provide a full range of Department of Defense Architecture Framework (DODAF) architecture, content driven analytics, technology program management and system test expertise. This is a part-time position.
JOB DESCRIPTION AND RESPONSIBILITIES:
The Senior Technology System Engineer must be comfortable in a challenging, collaborative, multi-tasking, dynamic, high-tempo, deadline-intensive environment with a flexible work schedule supporting multiple customers. Applicants must also have excellent listening as well as oral and written communication skills and be able to work collaboratively with customers and colleagues.
REQUIRED SKILLS AND QUALIFICATIONS:
Security Clearance:
· Active DOD Secret Clearance
· Bachelor's Degree
· Four (4) years of experience in documenting functional and technical architectures for major weapons systems
· Experience in DODAF architecture product development
· SME using System Architect and/or Casewise architecture tools
· Experience with Information Support Plan (ISP) development
· Ability to work both independently and collaboratively
· Ability to work in a highly dynamic, complex, and deadline-intensive environment
· Excellent writing and oral communication skills
DESIRED SKILLS AND QUALIFICATIONS:
· Active DoD Top Secret Security Clearance with SCI eligibility
· Experience with Enterprise Architectures and related software
· Enterprise Architecture certification
· Experience designing and executing system test plans
· Experience leading technology projects in an Agile process
· Experience designing requirements for content driven analytics
· Active duty military experience
· C4ISR expertise
· Federal Government service
WORK LOCATION: Reston, VA
TRAVEL: 10%
Bill Montgomery, wmontgomery@wbbinc.com